ECOGARD Cabin Air Filters Deliver Clean, Fresh Air for a Wide Range of Vehicles
ECOGARD provides the most comprehensive range of cabin air filters in the USA. We are first to market with new cabin air filter applications, giving our customers a competitive advantage. Our filters are designed and constructed using the same materials as the OEM to provide maximum particulate removal with minimal air restriction. All ECOGARD cabin air filters are installation tested for correct fit, form and function to ensure trouble-free installation and performance. An instruction sheet is included in every box and we provide installers with a time-saving cabin air filter Quick Reference Guide. We recommend changing your cabin filters seasonally in harsh climates or twice a year under normal operating conditions to keep the air in your vehicle fresh.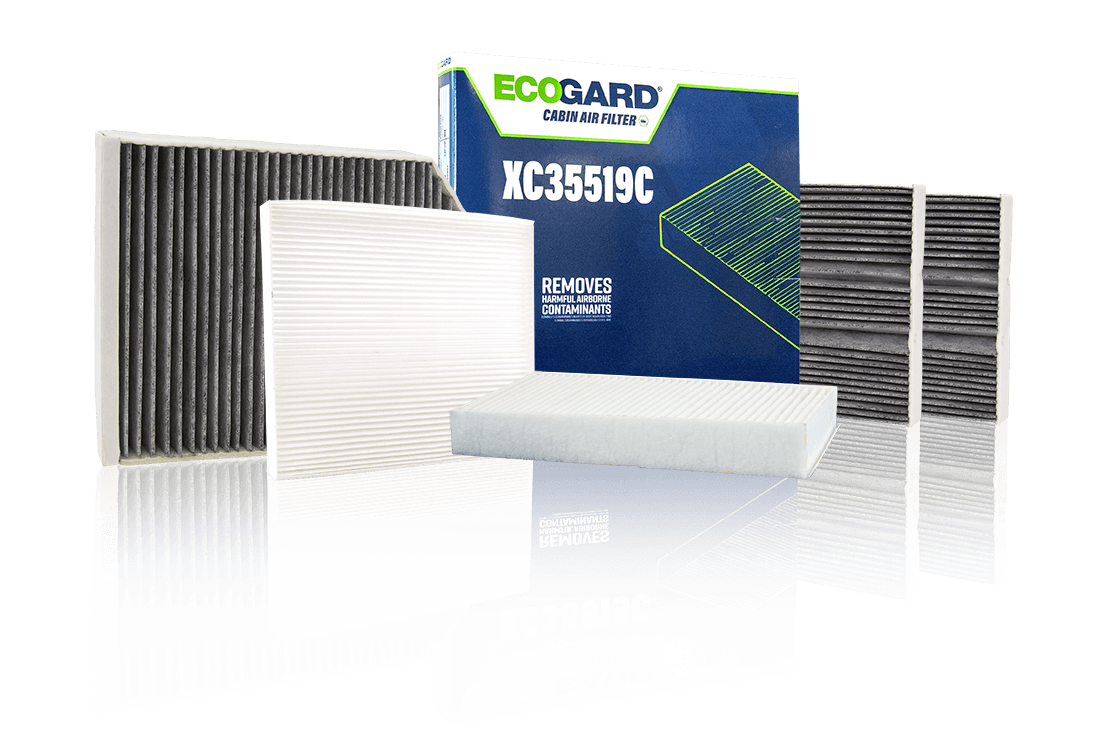 Direct match to OE filters
Electrostatic, carbon media & sodium bicarbonate infused
More than 200 SKUs available
Competitive pricing
Premium & Heavy-Duty Cabin Air Filter Solutions
Today's vehicles feature advanced climate control systems that are designed to keep driver and passengers comfortable while traveling. With FRESH SENSE™ odor neutralizing power, high-efficiency filtration and maximum airflow, ECOGARD HE+ High-Efficiency Cabin Air Filters are the smart choice for comfort and performance.
For a long-haul driver who spends countless hours on the road, the truck cabin is often considered a second home. Maintain good driver health and ensure a safe & comfortable driving experience while maximizing time on the road with the ECOGARD HD Heavy-Duty Cabin Air Filter.