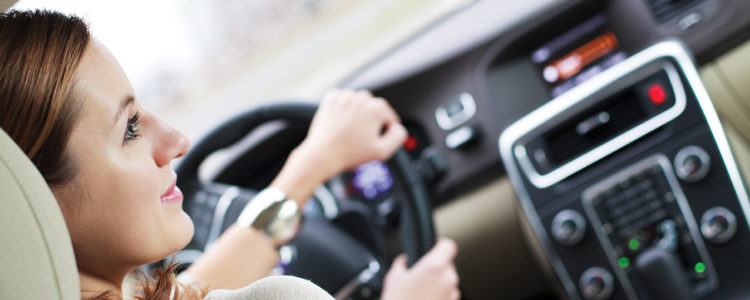 The Top 3 Ways Changing Your Cabin Air Filter Will Have a Positive Impact on Your Driving Experience
While the cabin air filter may seem like such a minuscule piece of the overall vehicle component puzzle, knowing when to change them out is crucial. The experts at ECOGARD recommend that drivers change out their air filter twice a year. Why? Because doing so is proven to have a positive impact on the overall driving experience.
The cabin air filter works to filter outside air before it comes into the vehicle, which is why replacing an old, dirty filter with a new fresh one can do wonders for the driving experience. But do you really know the value behind performing this service on a semi-annual basis?
Here's a look at the top three ways changing out this air filter can benefit your overall driving experience:
Improving cabin air quality: The cabin air filter removes contaminants in the outside air before it comes into the vehicle via the HVAC system. However, you should know that dirty cabin air filters don't perform this job well. This means that the older and more soiled the filter, the more contaminants that will enter the vehicle. Hence, changing out an old filter for a new one should have an immediate positive impact on the air quality inside the cabin. What's more is that a new air filter should also help drivers that experience seasonal or regular allergies. That's part of the reason why ECOGARD recommends drivers replace filters twice a year – once in the spring, as it's usually the time of year that pollen counts are high, and then again in the winter.
Deodorization: You may realize the main importance of the cabin air filter, but one of its important secondary features is to neutralize unpleasant cabin odors. So in addition to keeping outside contaminants out of your vehicle, they also work to keep outside smells from coming in.
HVAC system performance: Last but not least, a new cabin air filter helps promote a healthier overall HVAC system, helping you avoid potentially costly repairs down the line. Dirty air cabin filters can strain an HVAC system and also potentially limit air flow coming into the cabin. However, changing out the filter can help ensure that your car's system is working at its full potential. This also helps with window defrosting and prevents fogging, as these important tasks are performed by the HVAC system.
When was the last time you had your cabin air filter inspected?
As we previously mentioned, ECOGARD recommends changing out the cabin air filter twice a year. It's smart to consider having your service professional inspect the filter during routine maintenance, such as oil changes because they have the tools, equipment, parts, and expertise required to get the job done right.
ECOGARD offers the most comprehensive selection of electrostatic and carbon media cabin air filters in the USA.
If you have any additional cabin air filter questions that were not answered here, feel free to contact ECOGARD today. We're always happy to help.