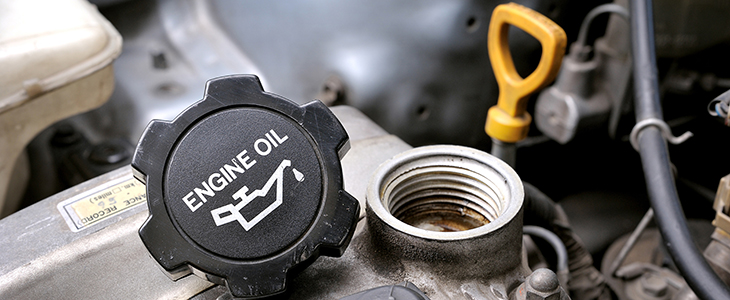 Synthetic Oil Filters Offer Value for Installers and Their Customers
A synthetic oil change should be a really easy sell these days. Not because customers are cognizant of the benefits of using higher quality lubricants and premium filters, but because the use of synthetic lubricants by automakers is becoming more prevalent and on many late model vehicles it's not just a recommendation, but a strict requirement. Nearly all automakers are pushing the envelope on recommended oil change intervals which require synthetic lubricants.
Won't Costly Synthetic Oil Filters Hurt My Margin?
Yes, synthetic oil filters are indeed more expensive, even double the cost of a conventional filter for the same application. But that makes sense – synthetic offers double the performance and with the added performance, there is going to be added cost. That doesn't mean you have to sacrifice your margin though. Not if you make sure to build the synthetic oil filter cost into what you charge for synthetic oil change service.
For some customers, the cost of a synthetic oil change can come as a shock when compared to what most are used to with conventional motor oil and economy oil filters. That's why it's important to arm yourself with the knowledge about what makes synthetic better for a vehicle's engine. Professional installers need to understand what's driving the paradigm shift and effectively explain all of the benefits that the customer can expect with a synthetic oil and filter combination. Doing so will help the customer appreciate the value in what you're offering and result in a much better service experience.
What Makes Synthetic Oil Filters Better?
Synthetic oil filters are constructed of components that allow them to provide extended engine protection for more miles driven. Synthetic oil filters feature high efficiency, high capacity media that is usually either synthetic blend, or full-synthetic. This enhanced media allows the filter to trap a higher volume and higher percentage of particles over the life of the oil. In the case of spin-on synthetic oil filters, they also feature a silicone anti-drainback valve, which maintains its elasticity for longer periods under extreme heat. This is in comparison to the nitrile anti-drainback valves found in most conventional spin-on oil filters, which would harden under extended conditions of extreme heat and allow oil to drain out of the filter when the engine is turned off. If this happens the engine will not receive oil immediately upon startup, which could cause premature wear.
While synthetic oil changes and filters are the more expensive option, studies have shown the long-term benefits of exclusively using synthetic oil are well worth the added cost.
"According to industry tests, synthetic oil engines perform 47% better than engines using conventional motor oil." – AAA
The demand for synthetic oil changes isn't going anywhere. Every day, more vehicles roll off the assembly line which will require synthetic lubricants and the synthetic filters engineered to go the distance with them. You can help your customers maximize the benefits of synthetic lubricants by using the right synthetic oil filter with every oil change service. Your knowledge and ability to explain why synthetic is the better option will add value to the service that you're providing and ultimately result in a better customer experience.