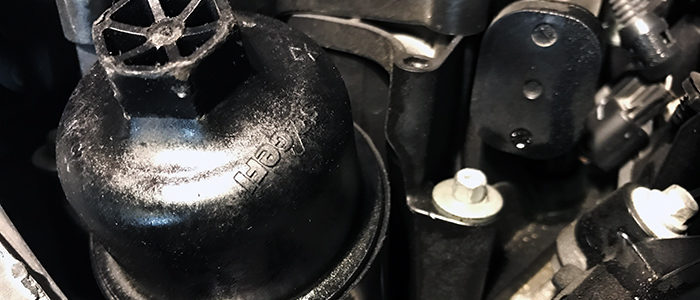 Reasons to Trust a Professional Installer to Change Your Car's Engine Air Filter
A clean engine air filter prevents dirt, bugs, and debris from damaging your vehicle's engine.  Most auto manufacturers recommend replacing the air filter once a year or every 10,000 to 15,000 miles.  Checking the air filter at regular intervals, such as every four months or along with every oil change, will avoid the possibility of clogging and restricting air flow, which can lead to serious engine performance problems.
Inspecting and replacing the engine air filter can be an inconvenience if you don't have a lot of time, the know-how, and the right tools. Besides convenience, there are several reasons you should trust a professional installer to perform this service for you.
To inspect and replace your air filter you may need tools and a bit of mechanical know-how. You would then have to locate your engine's air filter and depending on the make and model of your vehicle, the air filter may not be readily accessible.  Whether it is easy or difficult to access, a professional installer will know just where to find your air filter and with the proper tools on hand, he or she will be able to swiftly assess its condition.
Relying on your vehicle's owner's manual to dictate the change intervals for replacing the air filter might not be appropriate.  Professional installers understand how regional driving conditions affect the air filter's lifespan and harsh driving conditions may require that it be changed more frequently than the manufacturer recommends.
Most vehicle models come with a few different potential engine configurations. A 2011 Honda Civic, for example, is available with three different 4-cylinder engine configurations. So, you'll need to consult your owner's manual to determine what your vehicle requires for a replacement.  Alternatively, you could look up the information in the parts directory at an auto part store using the year, make and model of your vehicle.  Easier still, professional installers have the experience to identify the proper replacement and the appropriate parts immediately available to provide a timely service. Inspecting and replacing your engine's air filter can seem bothersome if you don't have extra time to spare.  Professional installers have the necessary tools, parts, and experience to perform this service on your vehicle quickly and correctly.  They have the knowledge and training to identify the signs that it is time for replacement and understand how local driving conditions affect the air filter's lifespan.  Not only can you trust professional installers to save you time, but their expertise also ensures quality workmanship.