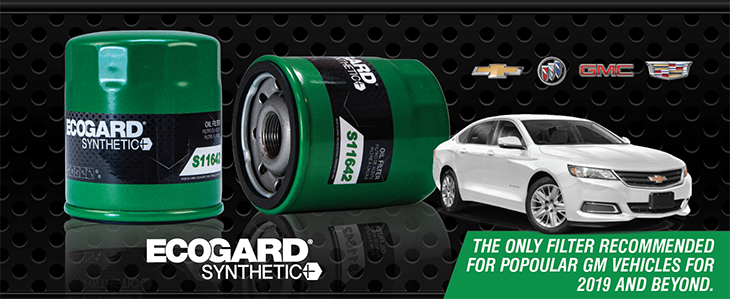 Introducing the ECOGARD® S11642 Synthetic Oil Filter
A required-to-stock, spin-on oil filter, for select 2019 and newer General Motors vehicles.
What's the difference between the S11642 and the X2222/S2222?
Although they look similar and have the same thread, the S11642 is not interchangeable with the X2222 or S2222. The ECOGARD S11642 was uniquely designed to fit and function as a replacement for General Motors part number PF64.
GM recommends this part number for specific applications that require a pressure relief valve opening pressure setting of 22 PSI. For comparison, X2222 and S2222 are both direct replacements of ACDelco PF48/PF48E, which features a pressure relief valve that is set to open at 15 PSI.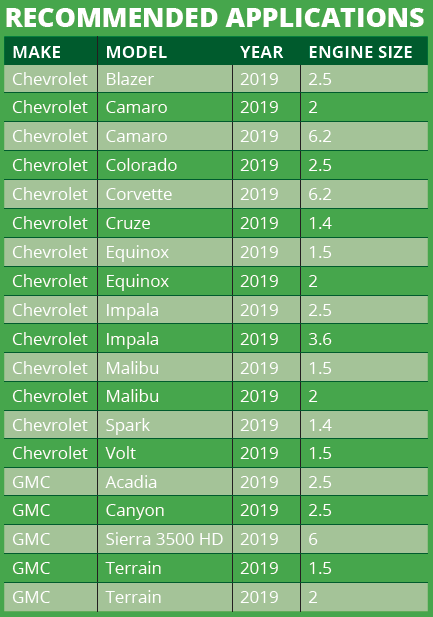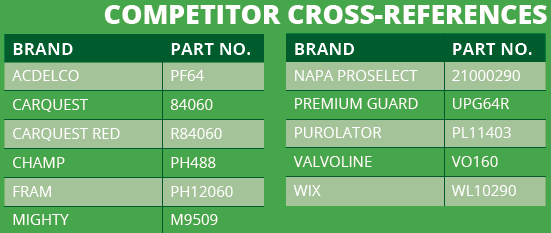 S11642 is a required-to-stock filter. We recommend all distributors order this important new item immediately. It is the only recommended oil filter for popular GM vehicles starting in 2019.
S11642 is built with our synthetic blend media designed for oil changes up to 10,000 miles.
X2222 and S2222 are not going to be replaced or obsoleted. They remain the recommended oil filters for many vehicles on the road.
Consolidation of S11642 and X2222/S2222 is not recommended. Incorrect use of these oil filters may result in premature engine wear and costly repairs.
Tags: Buick, Cadillac, Chevrolet, General Motors, GM Filters, GMC, New Products, Oil Filter, Spin-On, Synthetic
Categories:
Oil Filters
,
Spin-on Oil Filters
,
Synthetic Oil Filters