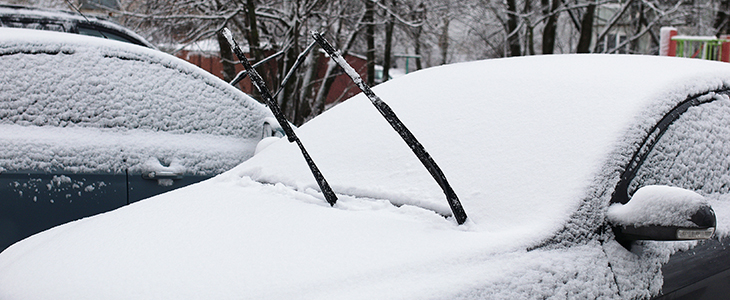 Make Sure Your Customers Are Using the Right Wipers for Winter Driving
Most of us forget the importance of windshield wipers until blinding glare through a dirty windshield, torrential rain or wet snow offer an abrupt reminder that they need to be replaced.  Clear visibility is a vital component of safe driving and proper windshield wiper selection and timely maintenance can both have an enormous impact on safe vehicle operations.
Customers frequently request that you, the installer, match their vehicles' factory standard wipers when it's time to replace the worn blades.  This is not necessarily because it is their preference.  It is often because most customers don't know that there are different blade style choices with distinct visual and performance benefits.  Introducing customers to the different options and the latest technology will not only help you build trust and loyalty, but it will also help them make better and more informed decisions.
The winter season can unleash harsh weather upon many areas across the U.S., especially in the Northeast and Midwest; although, recently it seems that most of the country has been impacted.  The right wiper will make all the difference for safe driving in regions that endure long seasons of significant snowfall, freezing rain, and sleet.
Hybrid Windshield Wipers Combine the Best Features of Frameless and Conventional Style Wipers
While conventional hinged windshield wiper blades provide excellent performance in pelting rain and the beam (or flat) wipers have a sleek look and produce a clean wiping action, the hybrid wiper blades are engineered for extreme weather.  Hybrid windshield wipers merge the most beneficial features of beam and conventional wipers without the issues associated with exposed metal frames.  By combining the stability of a conventional spring-loaded blade with the modern design and versatility of a beam blade, hybrid windshield wiper blades deliver optimal performance in harsh winter climates.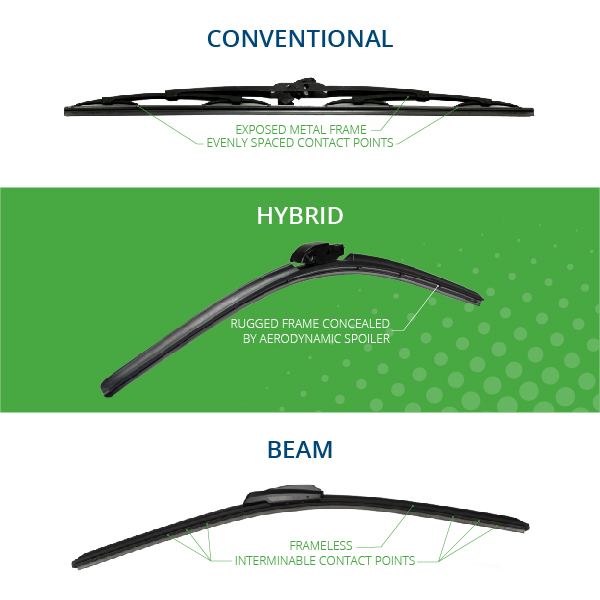 Like conventional wipers, the rugged frame of the hybrid wiper provides the durability and balanced pressure needed for consistent windshield contact and streak-free cleaning.  Similar to the beam wipers, the hybrid windshield wipers have a sleek, aerodynamic design.   Customers will particularly appreciate the frame and suspension system with a protective cover that prevents the need to manually remove clogged snow and icy build up.  The hybrid windshield wiper blade's rigid structure can lift heavy slush and is less prone to breaking from the weight of dense ice or snow.
Explaining the choices available and their advantages will guide your customers to make an informed decision.
Hybrid windshield wipers will help customers safely endure blustery winter driving conditions, and you can recommend them as a great choice for year-round use within these climates.