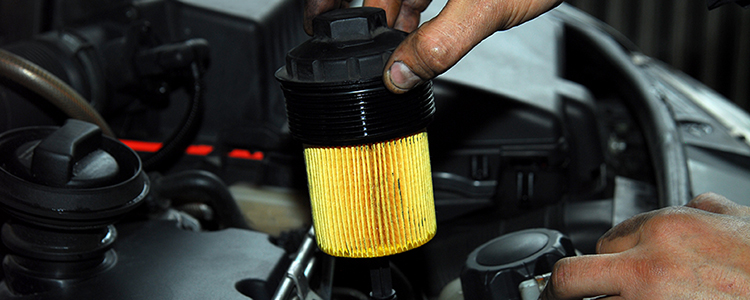 Eco Oil Filters: What You Need to Know
Eco oil filters
 are a special type of environmentally friendly oil filter, also known as the "cartridge" or "canister" oil filter. These filters are made entirely of pleated, paper filter media and plastic. Unlike the more commonly known 
spin-on type
, eco oil filters are able to be incinerated once they're used, which means they don't end up in landfills. This becomes really important when you consider the number of vehicles currently on the road, and the number that will be produced in the foreseeable future. They all require oil filters — and thanks to eco oil filters they will have a more positive impact on our environment.
The History of the Eco Oil Filter
Eco oil filters have been in use since the 1980s, but in the early days, European vehicles accounted for most applications. In the 1990s, ECOGARD picked up on the concept and pioneered aftermarket manufacturing and distribution of this type of filter. In fact, the ECOGARD name is actually derived from the eco oil filter.
The cost of manufacturing combined with slowly evolving OEM engine design have kept the eco oil filter from becoming the industry standard. Nevertheless, more and more vehicle manufacturers are picking up on the concept and making the switch. Pressure to reduce environmental impact through lower emissions, improved fuel economy and less waste is the driving force behind the changes we're seeing with new vehicles.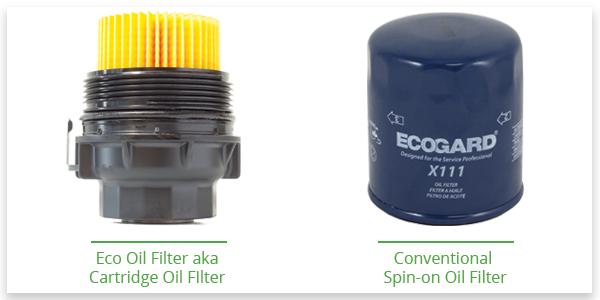 What Installers Need to Know
While better for the environment, the transition to eco filters doesn't come without risk if you're an installer. The first thing to understand is that the installation of eco oil filters requires different tools and training. If you're not installing these filters correctly, you're risking serious engine damage and opening yourself up to liability.
Installation Best Practices
Apply a liberal coating of fresh oil to the o-ring. Make sure to repeat this step if more than one O-ring is required to complete the installation.
Make sure to install the o-ring in the exact groove specified by the manufacturer.
Tighten the cap to recommended manufacturer specifications.
Pressure test with the engine running and visually inspect for leaks.
Step 2 is critical, yet it is where most installation mistakes are made. Installation in the wrong groove could allow oil to leak and subsequently damage the engine. We recommend carefully inspecting the cap by rotating it 360 degrees to ensure that the O-ring is seated in the correct groove all the way around.
The Future of Eco Oil Filters
Right now there are over 263 million passenger vehicles and light trucks on the road. As of the start of the second quarter of 2017, about 20 percent of those vehicles were using eco oil filters. If you figure that approximately 15 million vehicles are added and another 15 million are retired annually, you begin to realize that it will take some time for all OE manufacturers to implement eco oil filter use in their engine designs.
ECOGARD is ready for this change and provides eco oil filters for those vehicles that already use this type of filter. As vehicles become more eco-friendly, it would be smart to include more eco oil filters in your inventory.