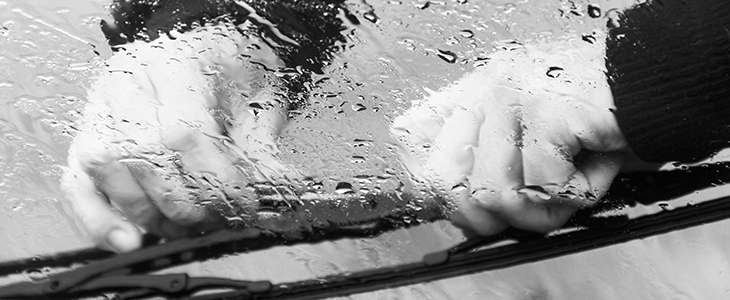 Don't Get Caught in the Rain with Worn Windshield Wiper Blades
The dog days of summer are upon us. It's hot outside, the sun is shining all day, almost every day and people are spending more time on the road than they do during any other time of year. Extreme Summer heat and UV rays never fail to quickly break down wiper blade rubber by the time Fall rolls around. This is the time of year to be thinking about which type of wiper blades you should using when that time comes. Wiper blades are an important maintenance item everyone tends to look past when thinking about replacement automotive parts. All drivers depend on wipers so heavily when there's inclement weather, but when was the last time you thought to yourself "I need to get these replaced?". Some people go years without replacing their wiper blades, yet the recommended change interval is between six months and a year. Being a major safety feature that all vehicles are required to have by law, you would think people would be more on top of their wiper maintenance.
Given the critical safety role that wipers play, consumers should be aware that there are multiple ways in which wipers can be less effective including but not limited to: cracks, splits, uneven wear, contamination, and wiper arm damage. Typically, we only think to replace them when we literally can't see through the rain and debris that collects on our windshields (which isn't exactly safe!). For a part that's so important to our driving safety and one that has a relatively low replacement cost, why don't we know more about wipers – and which wipers are the best fit for our vehicles?
Which type of wiper do I need?
We've already established that windshield wipers aren't exactly the best-known category of aftermarket automotive parts, so you may be wondering "What type of wiper is best for me?" And the truth is, it depends on both your vehicle and how, or where you drive it. You may live in a place where rainfall is sporadic and comes in big tides (I'm looking at you, Florida!) so you may want rain-resistant blades that cause rain to bead off the surface of your windshield. Or maybe you live somewhere where snow never ceases to stop during the winter (oh hello, New England!) so you'll want blades with protective rubber around the frame to reduce snow and ice buildup. These variables all play a part in which type of wiper you should look to invest in. There are three types of wipers:
There are Three Common Types of Wiper Blades
1. Conventional Frame-style – Metal frame / rubber blade
Conventional wiper blades have been around for decades and utilize a metal frame and claw system to support the flexible rubber wiper blade. The claw is attached to the rubber blade and uses steel springs to exert pressure along different points on the rubber blade. These blades are extremely popular due to their wide availability and affordability. During the winter season, these types of blades can be a real nuisance due to snow and ice sticking along the metal frame which prevents the rubber blade from fully pressing against your windshield. Some manufacturers have realized this and started to encase the frame in a protective rubber that keeps the frame snow and ice-free. For older vehicles whose wiper arms can't exert enough pressure on the windshield, conventional style wipers may be the best option.
2. Beam blade style – Metal Beam Under Soft Plastic Cover. Aerodynamic
Beam blades are the latest form of wiper blade technology and are becoming very popular on new vehicles. Introduced on luxury cars in the early 2000's, beam blades are lighter, more flexible and sport a sleeker design than the conventional wiper style. Their smooth and aerodynamic design have made them a popular wiper replacement despite being a pricier option. Using fewer moving parts than conventional wiper blades, beam blades still utilize a steel-spring mechanism to exert pressure upon the blade. The difference here is beam blades offer an infinite amount of pressure points along the rubber blade to easily conform to the different contours of the windshield. With windshields becoming more and more curved, this has been a major selling point for car manufacturers. Beam blades typically are designed using one full piece with few, if any, moving parts. For luxury and new model cars, beam blades are typically the best option.
3. Hybrid blade – Combination of Conventional Frame and Beam Blade.
Hybrid blades utilize technology from both conventional metal frame blades and the newer styled beam blades. Hybrid blades contain a casing over a portion of the metal frame to create an aerodynamic feature like that of beam blades. The difference here, however, is hybrid blades continue to use distinct pressure points along the blade to create consistent contact with the windshield. This results in better performance for the blade.
Windshield wipers might not seem like a critical safety feature for your vehicle, but the longer you go without replacing them, the harder it will be to see while you drive—and the less safe you'll be. Do yourself a favor and stay safe by replacing your wiper blades every 6 – 12 months.