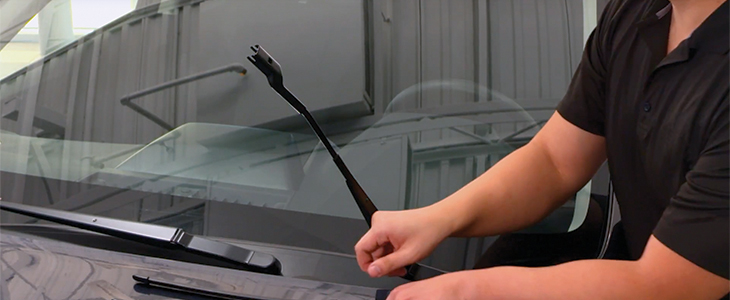 Are You Ready to Service Wiper Blade Customers Driving These Late Model Foreign Vehicles?
If you're like most aftermarket installers, the answer is… Probably not.
The wiper systems on late model Subaru and Land Rover, as well as some Toyota, Mazda, and BMW vehicles were developed to use a unique new 15mm top-button (TB15), slotted wiper blade arm. Up until now, most of the wiper blade solutions available in the aftermarket have not included the necessary adapter for this unique wiper blade arm.
The lack of aftermarket options hasn't been a big deal for drivers of these new vehicles because for the first few years of ownership they've been able to rely on the dealer service plans that came with their purchase. Wiper maintenance is usually included in such plans and many of them are set to, or already have expired.
Installers need to be prepared for an influx of customers unwilling to pay dealer prices for OEM wiper blades on their cars. Many of these drivers will find themselves frustrated with the lack of viable solutions in the aftermarket. With ECOGARD® APEX Beam Blades, you can be their savior.
ECOGARD® is happy to announce that we have a new adapter solution available for use on these vehicles when installing our popular APEX™ Beam Wiper Blades.

Tags: Adapter, APEX, Beam Blades, BMW, Land Rover, Lexus, Mazda, Subaru, TB15, Top Button, Toyota, Wiper Adapter
Categories:
Wiper Blades