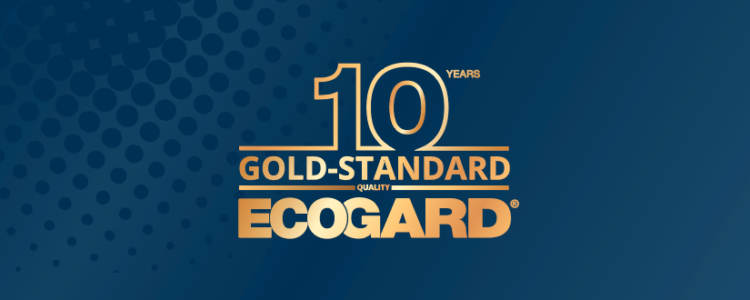 A Decade of Gold-Standard Quality & Market-Leading Value
That's a milestone that Team ECOGARD is incredibly proud of! So how did we get here?
A Unique Opportunity for Aftermarket Disruption
Born out of market need for high quality, cost effective product, ECOGARD is the aftermarket's top solution for filters and wiper blades. The filter business is notoriously a commodity driven market and back in 2011 we saw a unique opportunity to disrupt the status quo by creating something that was much more than just another filter program in the value segment. It was clear to us that there was a great need for a filter program truly focused on the customer in innovative ways that grow businesses. With the award-winning quality support of IPC Global Solutions, we knew that ECOGARD could be the brand that instills confidence in your customers and helps them get the job done right every time. And with that, ECOGARD was launched on three distinct brand pillars that differentiate us from the competition.
Being a customer focused brand in the automotive aftermarket means being more than just another value segment filter program. The aftermarket has enough of those brands. What sets ECOGARD apart is our determination to do better by giving our customers everything they need to be successful. We have always aimed to provide the highest quality products at prices the competition just can't touch. That's the Sweet Spot Value that only ECOGARD can deliver. The ability to hit that sweet spot value is a remarkable feat in itself, but it's only the start of something great. The real value-add with ECOGARD is the long list of unique features and benefits of our program which go well beyond the products themselves.
Business-Building Innovation
ECOGARD is always working on new ways to make our customers' lives easier, help them increase their sales, help them increase their profits and grow their businesses! Innovation and a desire to continuously improve is the key to what makes this possible. For 10 years ECOGARD customers have enjoyed unfettered access to a constantly growing cache of modern marketing resources. Our unique and informative customer newsletter backed by a constant stream of thought leadership content from the Fresh Ideas Blog was an industry first when launched in 2014. Our automated 
ECOGARD ELITE
 program gives ECOGARD customers exclusive access to the absolute newest parts – sometimes months before the competition has them! Continuous improvement is just as important to us as customer satisfaction, so we knew we couldn't rest there. In addition, we've launched the 
ECOGARD Toolbox distributor portal
, 
NPI Insider
, one-of-a-kind 
cabin air filter technician's guides
 as well as a user-friendly 
mobile app
. All of these business-building program features combine to give ECOGARD customers a distinct competitive advantage, putting them in the best possible position for business growth.
At ECOGARD we have a passion for customer satisfaction and responsive service. High-quality products and robust program features are vital components of a brand's success in the automotive aftermarket, but the buck really stops with service. We understand that the path to success starts and ends with consistently delivering exceptional service to satisfied customers. This ideology transcends any industry including the aftermarket and it's another place where ECOGARD outshines the rest. It is our ongoing commitment to properly servicing ECOGARD distributors that is key to our mission of helping fuel their business growth. We look forward to furthering our commitment to customer satisfaction while providing responsive service and watching your businesses grow with us for many years to come, but now it's time to celebrate!
It's truly amazing just how quickly a decade can go by. In the blink of an eye, ECOGARD went from being just an idea on a piece of paper, to a world-class filter brand. Year after year for 10 years straight ECOGARD has experienced exceptional growth and we have no intention of slowing down. This celebration is really about our amazing customers because we couldn't have made it this far without your incredible support and loyalty. To commemorate our 10th year of gold-standard quality and market-leading value, we've organized a special 6-month program of events and limited-edition product releases exclusively for ECOGARD customers. This commemorative program will kick-off in early March with loyalty gift packs including exclusive awards, apparel giveaways, commemorative product packaging, shop signage and more!
Stay tuned!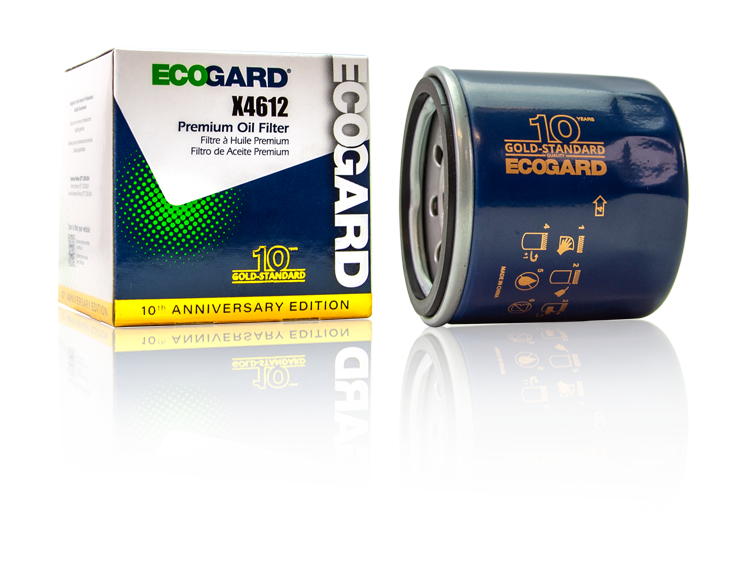 Tags: Aftermarket, Anniversary, Award-Winning, Brand Pillars, Business-Building, Cabin Air, Celebrate, Disruption, ECOGARD, ECOGARD ELITE, mobile app, New Products, NPI, Sweet Spot
Categories:
Aftermarket Insights